Je beoordeling toevoegen
Beoordeel Adams Wein - Auf dem Haun 2016
Adams Wein - Auf dem Haun 2016
Spätburgunder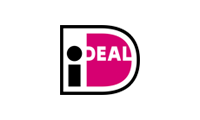 importeur van bijzondere wijnen
.
Gratis bezorging in Nederland

bij bestellingen vanaf 75,00

Voor 16:00 besteld

binnen 2-3 werkdagen in huis

Persoonlijk advies

bel + 31 341 55 64 09

Afhalen in ons Magazijn in Ermelo is mogelijk

op afspraak + 31 341 55 64 09
Stephan Reinhardt from Wine Advocate (R. Parker): 91+ pnt
The 2016 Spätburgunder Auf dem Haun is deep, pure and fresh on the concentrated and spicy nose with cassis and raspberry aromas. Charmingly fruity and silky but firm, fresh and pure on the palate, this is a straight, tight and tensioned Pinot Noir with a refreshing and grippy finish. This gorgeous wine proves the excellence of the Ingelheim terroir for Spätburgunder, which sends its roots deep into the rocky limestone soil with a topping layer of crumby silt.
Drink Date: 2019 - 2031
Dr Simone Adams is one of the most interesting producers of Pinots (Pinot Noir, Pinot Noir Précoce, Pinot Gris, Pinot Blanc)—but also Chardonnay—in Rheinhessen. Based in Ingelheim/Rhine, a former stronghold of Pinot Noir in Germany, Adams thanks the weathered limestone soils, calcareous aeolian sands and the rather coolish expositions (west/southwest and east/northeast) in the mild climate of the Rhine Valley. (Rheingau's Oestrich is just on the other side of the Rhine river, and that extension is nowhere as wide as here.)
Adams is also one of the rare top German producers that did not plant French Pinot clones or massal selections from Burgundy but focuses entirely on German Spätburgunder plants. "I am based in Rheinhessen and like to produce wines that are typical for this region and that are unique in every dimension. I can't do this with French genetics because then the wine will taste French-styled. I prefer to offer another style: our style."
Simone's most fascinating wines are the Pinot Noirs, which she picks when the pips are entirely ripe in order to extract the integrated tannins from the grapes during the maceration. Her wine style can be described as elegant and fresh as well as pure and finessed. "I don't think we should offer up the subtleness we can achieve in our climate at the 50th latitude for over-ripeness, a maximum of extraction and high alcohol volumes," she says.
The wines are named without vineyard names but with caliber numbers. The bigger the caliber, the finer the wine? This would be too easy. In general, I preferred the 2016s to the 2015s and tended to opt for the cooler vintages. The 2016 Frühburgunder Kaliber is one of the finest I have ever had (Pinot Noir Précoce is a rare, early-ripening mutation of Pinot Noir), whereas the 2016 Spätburgunder Kaliber 48 is the greatest Pinot I have ever had from Ingelheim. All the wines are full of energy and mirror the charismatic and reflective character of Simone Adams as well as her natural lifestyle perfectly.
This is a new entry in our database, but I can promise there will be many more wines to read about here. The 2017s and some 2018s are already on the horizon, so stay tuned.